Nestled conveniently opposite the sprawling Tesco Lotus shopping mall, a mere two-minute stroll from the On Nut BTS station, lies Rolling Stone Pizza On Nut. This establishment, helmed by Jeff hailing from Toronto, Canada, has succeeded in creating a slice of pizza heaven away from home, right here in the bustling heart of Bangkok.
Jeff's vision was clear – to craft pizzas that echoed the thin-crust tradition he cherished from his homeland. Drawing inspiration from the diverse culinary influences in Toronto and North America, with a keen eye on the Thai market, he sought to create a unique hybrid: an American-Italian fusion boasting a tantalizingly thin crust imbued with North American flavors.
The cozy plaza where Rolling Stone Pizza On Nut resides is a treasure trove of gastronomic delights and libations. It's a place where the evening unfolds, offering an array of choices, from delightful cafes to buzzing bars and restaurants. The outdoor seating beckons, inviting patrons to settle in and indulge in a culinary adventure while sipping on a selection from their impressive beer offerings.
One of the standouts on their menu is the Pepperoni and Jalapeño pizza, a marriage of spicy jalapeños and savory pepperoni, delivering a delightful kick – a fitting homage to the vibrant selection on offer. The cured meat goodness of salami adds depth to the robust flavors of this pizza, while a subtle hint of sweetness rounds off the taste profile, creating a harmonious balance. Pair this culinary delight with their tasty beverages, and you've set the stage for a perfect evening.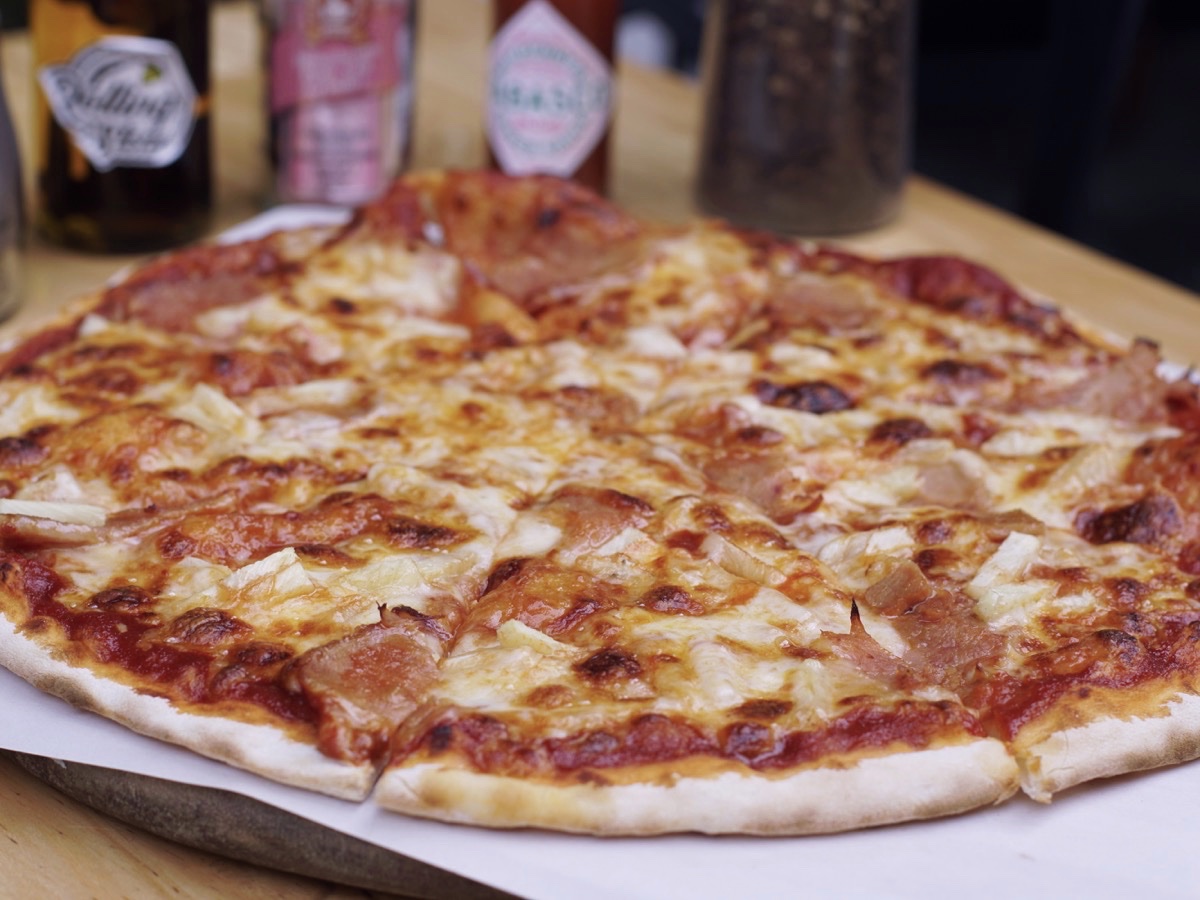 Next in line is the Honey Ham Hawaiian pizza, a creation that intertwines the sweet notes of fresh honey with succulent ham and locally sourced pineapple. Despite debates over pineapple on pizza, this particular fusion has been warmly embraced in Thailand, capturing the hearts and taste buds of pizza aficionados.
Aside from the pizzas, we relished a delicious Caesar salad, offering a refreshing contrast to the pizza indulgence. The Spicy Chicken Wings, crafted from their unique recipe, offered a fiery adventure for the taste buds, leaving us craving more. And who could resist the allure of a good old Ballpark Hotdog, adding a comforting touch to the experience?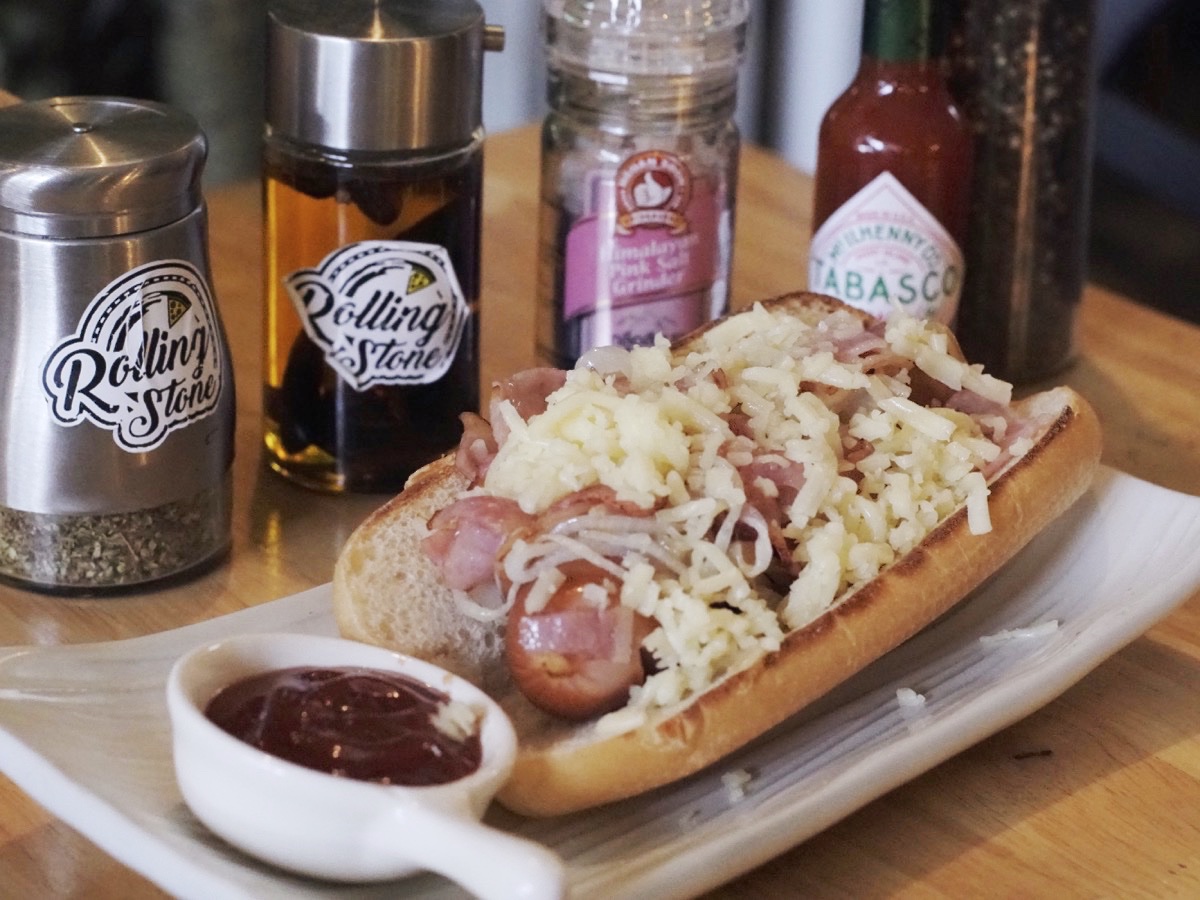 The atmosphere at Rolling Stone Pizza On Nut is a delightful blend of fun and family-friendliness, making it an ideal venue for a casual gathering, a date night, or even a lively Friday evening out with friends. The welcoming ambiance invites you to unwind, share laughter, and savor the flavors of both Toronto and Bangkok, artfully fused in every bite. Rolling Stone Pizza On Nut indeed stands as a testament to the beauty of cultural amalgamation, where culinary excellence knows no borders.